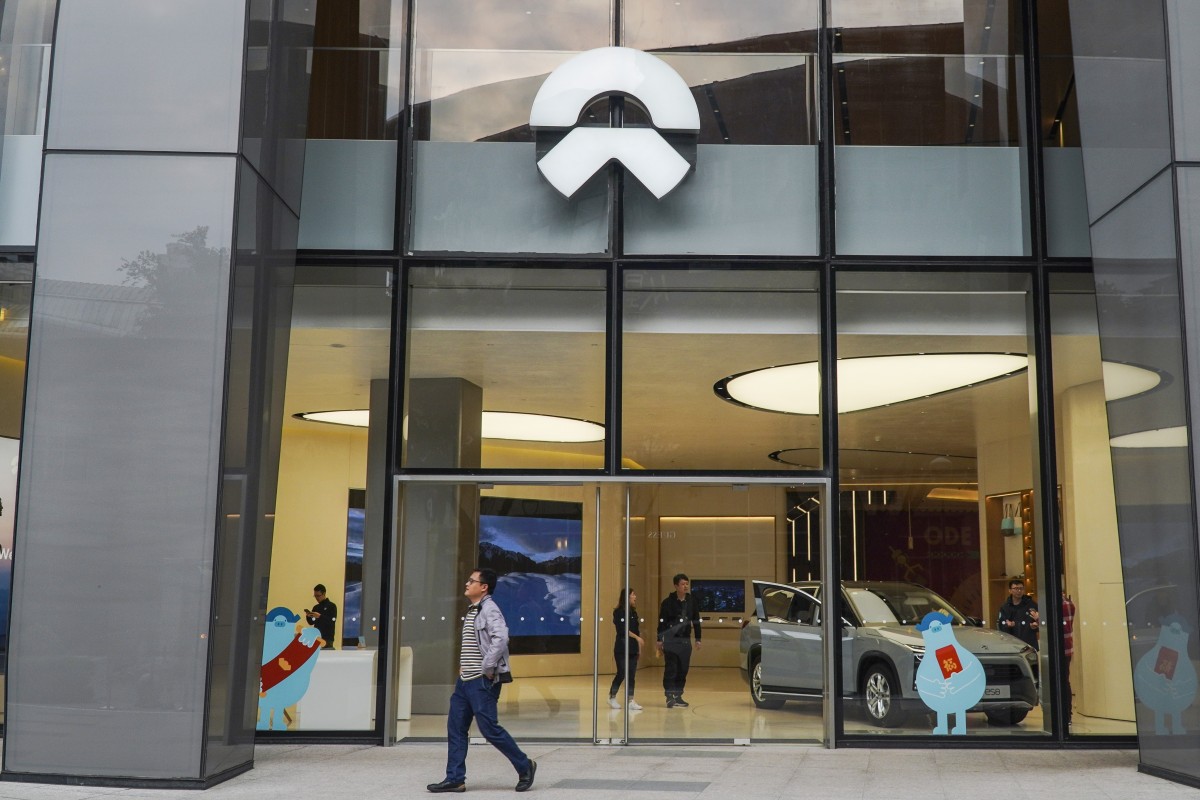 NIO surged in US trading after the Chinese electric-car maker paired better-than-expected quarterly results with a warning that it is still running low on cash.
NIO's adjusted net loss was US$342.9 million for the quarter ended in September, a smaller deficit than the prior three months and what analysts were estimating. While the Shanghai-based company does not have enough money to continue operating another 12 months, Chief Financial Officer Feng Wei said during an earnings call that "significant positive progress" has been made arranging financing by selling equity or debt.
American depositary receipts for the maker of ES6 and ES8 electric sport utility vehicles at one point more than doubled in intraday trading and closed up 54 per cent, the biggest jump since the day after its September 2018 initial public offering. The stock is still down 42 per cent this year.
While NIO has cut thousands of jobs and started to scale back marketing expenditures, its finances remain strained. China's electric-car market is slowing as the government reduces subsidies, and competition is getting tougher with Tesla starting deliveries of its China-assembled Model 3 sedans.
"It's not as though management definitively addressed the company's solvency problem," Alexander Potter, an analyst at Piper Jaffray with the equivalent of a hold rating on NIO, wrote in a report. "Although NIO made some encouraging comments on today's call, we still lack conviction in our estimates. In particular, we don't know how much capital the company will be able to raise – and we don't know when this cash infusion (if any) will materialise."
While NIO's revenue rose about 25 per cent to US$257 million in the quarter, sales still are not improving enough to make up for expenses on product development, splashy marketing campaigns and lavish retail outlets. The company has accumulated a deficit of about US$6 billion since its founding in 2014.
A US$200 million convertible-bond sale announced in September is almost complete, Feng said on the conference call. NIO received US$100 million from shareholder Tencent Holdings, and the remainder of proceeds from the securities Chief Executive Officer William Li is purchasing are being processed.\
"Significant new financing remains needed if NIO is to remain a going concern," Robin Zhu, an analyst at Sanford Bernstein, wrote to investors. "We doubt NIO can put off paying its suppliers indefinitely, and expect significant new financing (and dilution to ADR holders) to be required if NIO is to remain solvent."
Li expects NIO to sell more than 8,000 cars in the quarter ending this month, compared with 4,799 for the period completed in September. He said the company will have fewer than 7,500 employees at the end of this year, down from a peak of 9,900.