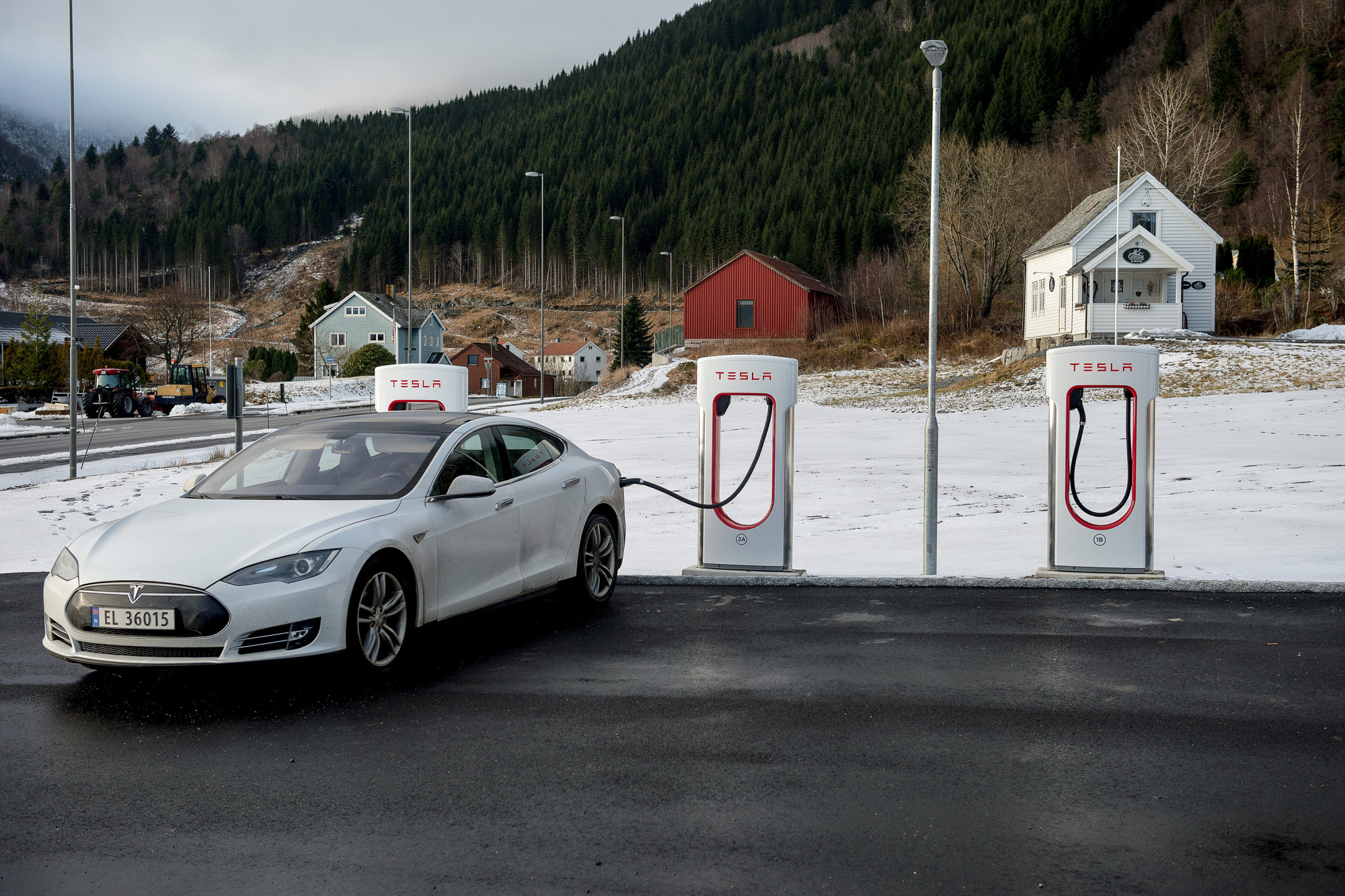 Electric cars' share of new registrations in Norway surged to a record in 2019, helped by
Tesla Inc.
's best year ever in the Nordic country.
Battery electric cars accounted for 42% of new car sales in Norway last year, up from 31% in 2018, the Norwegian Road Federation said on Friday. Tesla sold a record 18,798 cars, led by a flow of its new Model 3 in the first half of the year.
Norway is already the world's largest adopter of electric cars per inhabitant, thanks to generous incentives such as tax exemptions. The country -- also western Europe's biggest oil and gas producer -- has a target of zero-emission cars making up all new sales by 2025.
Volkswagen remained the best-selling brand in 2019, but edged Tesla by only about 150 cars, Oyvind Solberg Thorsen, the head of the Road Federation, said in a webcast presentation. Both brands accounted for about 13% of the total new-car sales of 142,381.
The share of EVs could reach about 50% in 2020, Solberg Thorsen said during the presentation
The Nordic country was Tesla's third-biggest market by sales in the first nine months of 2019, according to the U.S. carmaker's third-quarter report. Tesla's Model 3 was by far the best-selling model in Norway last year with 15,683 cars, taking over the top position from Nissan's Leaf.